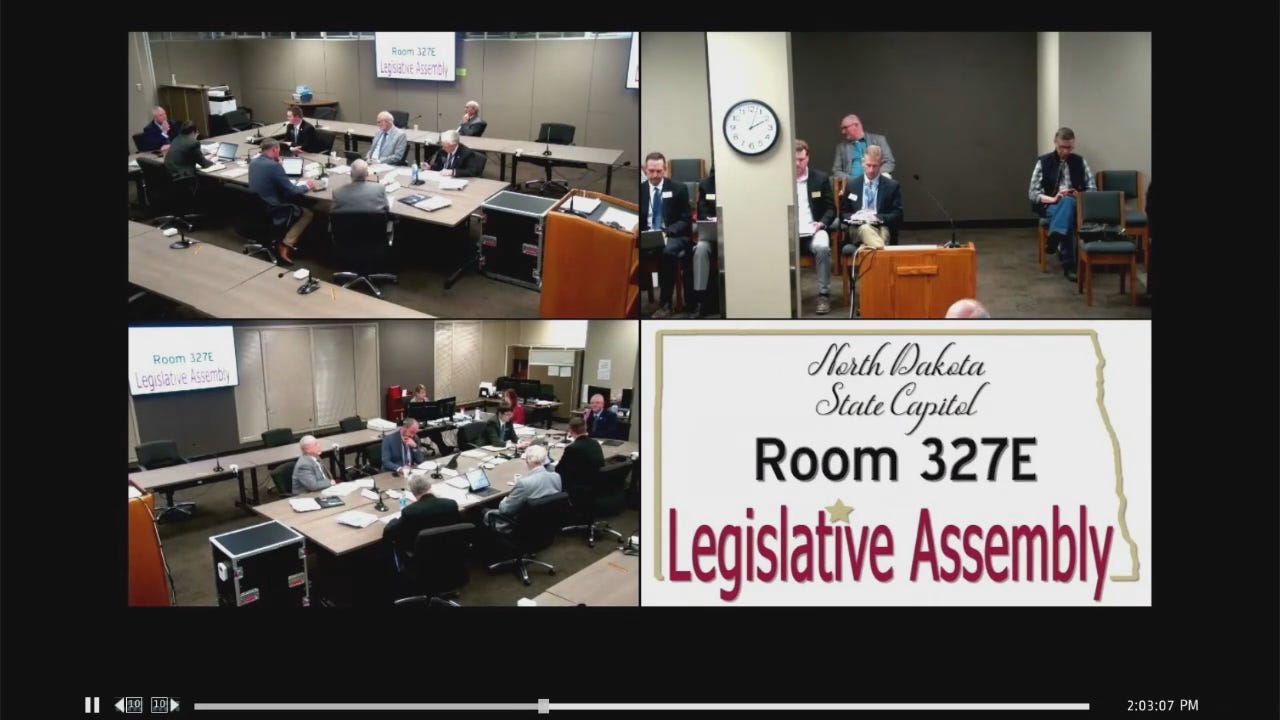 Republicans Reach Tax Deal With Themselves
No Flat Tax For You! Over the weekend, the Conference Committee on HB 1158 announced they had agreed to a behind-the-scenes negotiated agreement on the final tax package for 2023.
Legislators were working on Saturday this weekend because they are running out of time to get out of Bismarck before May.
In the video above, you will see that a deal on tax cuts has been made.
The original plan that was announced by Republican leadership and touted during the election has been scraped.
On the income tax side the new plan is to zero out the bottom tax bracket for all residents at approximately $44,000 for single filers and roughly double that for married (there always seems to be an implied marriage penalty when the married number is not double that of the single filer number). Then beyond that the remaining 4 brackets would be compressed into 2 brackets at 1.95% and 2.5%. Chairman Craig Headland stated this will amount to a $358 million tax cut even though it is a not flat tax reform.
We are still awaiting the full written plan, so we do not know where those brackets are actually at. Or if there will be a "path to flat and/or zero" included in the ultimate language.
Watch with a 7-day free trial
Subscribe to
North Dakota's Watchdog Update
to watch this video and get 7 days of free access to the full post archives.